Kern & Szalai Machine Company, LLC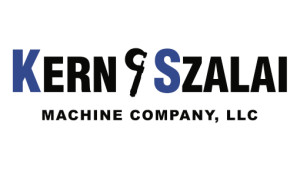 In 2010, Vermes Machine Company Inc. acquired Kern & Szalai Machine LLC, making it a Division of Vermes Machine. Kern & Szalai was established in 1984 by partners Gary Kern and Joe Szalai. After many years of successfully developing customer relationships through a proven track record of quality, Vermes Machine Company felt the opportunity to combine resources and experience could greatly benefit both organizations.
The acquisition incorporated key personnel and equipment into one facility and has been a tremendous opportunity for both companies to extend new capabilities to its existing customers, while also creating new business opportunities. Kern & Szalai is incorporated under the same Quality Management System as Vermes Machine, making both companies ISO 9001 Certified.
Vermes Machine Co. has been in business since 1977, which gives both companies close to 70 years combined experience. We invite you to explore vermesmachine.com for a complete overview of our capabilities, services, and culture… see why we are the one-stop shop for all your manufacturing needs.